1.How to transporting and handling wire ropes.
Correct way: In lifting, apply the wire rope to the axle hole of the wire rope pan, or use steel pipe to penetrate the axle hole, then set the buckle on the steel pipe at both ends.
Wrong way: It is strictly prohibited to use a forklift to shovel the surface of a wire rope disc directly or to roll the wire rope disc down directly from a high place, such as a car.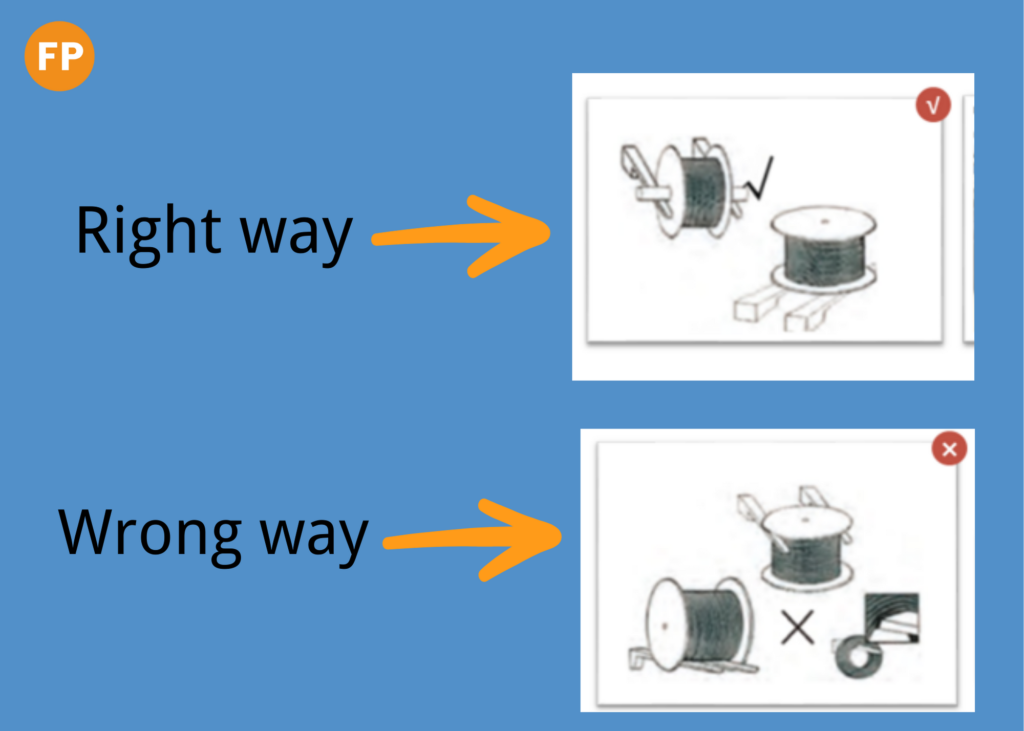 2.How to keep the wire ropes.
Step1: Storage of wire rope should be in a well ventilated and spacious room, with dry ground separation, to prevent direct sunlight and heat baking.
Step2: Don't pile up aggressive materials near the wire rope, such as acid, alkali, and other aggressive items.
Step3: Wire rope should not be stacked in the open air. If it is necessary, you can stack bricks or boards under the pad and cover it with a rain cloth.
Step4: We need to inspect the wire once a year. If we find that it has corroded, we need to unwind and remove the rust and apply oil before rewinding.