Sometimes it can be overwhelming and confusing to purchase a turbocharger. At FridayParts.com, we aim to make that process as easy and painless as possible. Throughout this Buyer's Guide, we hope to answer any questions you may have about turbochargers, as well as how you can purchase them correctly.
What is a turbocharger?
A turbocharger is an air compressor that uses exhaust gases generated by the operation of an internal combustion engine to drive through a structure consisting of a stator and a rotor. Similar to mechanical superchargers, both increase the flow of air into the internal combustion engine or boiler, resulting in increased machine efficiency.
How to buy a turbocharger correctly?
We carry a wide variety of stock and high performance turbochargers that have been cataloged specifically for your engine. Simply click "Turbochargers" from the parts list, and enter the correct part number on our Shop.
How to find the OEM part number for your turbocharger?
The OEM part number can be found directly on the part itself, usually stamped on a metal tag. You can also call a dealership with your VIN number, and they have the ability to provide you with the OEM part number. You can email one of our turbo specialists at sales@fridayparts.com for further assistance on how to buy a turbocharger.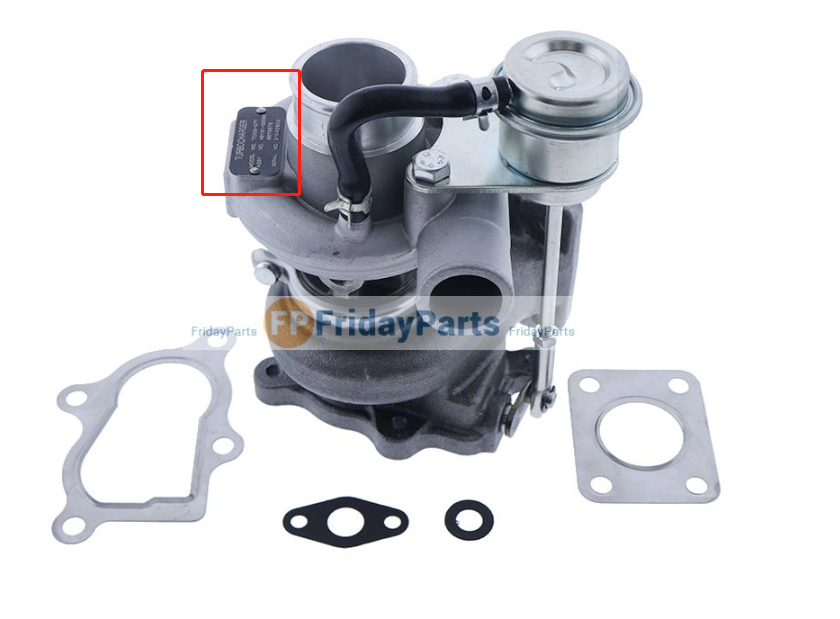 ❗❗Don't buy a turbocharger based on turbo model only, This is because different turbochargers may use the same type of turbo model.

Find more Turbochargers at: https://www.fridayparts.com/engine-spare-parts/turbocharger