In recent days, appropriate media reported that Komatsu's digital twin technology proposal for outer space automation construction was selected and released a picture of the self-driving excavator in space.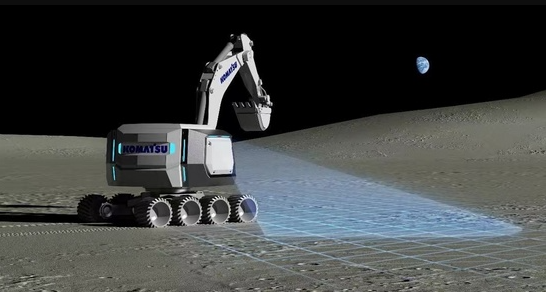 The following picture shows Komatsu's description of how excavators will be built on the moon and on earth ten years from now. They both use remote control. How will Komatsu operate the moon and what technology will it use? We found some information for you, let's check it out!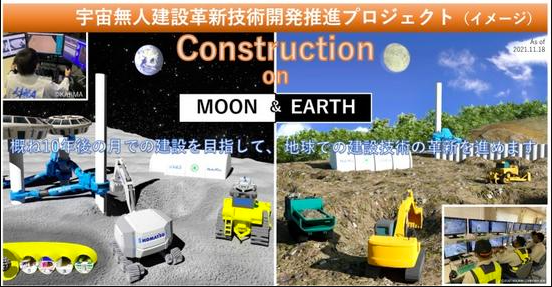 In order to promote independent construction of outer space (led by the Ministry of Land, Infrastructure, Transport and Tourism of Japan in cooperation with the Ministry of Education, Culture, Sports, Science and Technology of Japan), Komatsu Corporation (hereinafter referred to as "Komatsu") has applied for a Request for Proposals. A strategic plan to accelerate the research, development and utilization of space technology (Stardust Project) was made by the Ministry of Land, Infrastructure, Transport and Tourism in July 2021. Komatsu's proposal to develop digital twin technology for the lunar construction equipment was selected as an eligible target for autonomous building (automation and remote control).
Under the leadership of the Committee for the Advancement of Innovative Technologies for Autonomous Construction, the selected companies and organizations will conduct research and development for their respective technologies. In this way, Komatsu will be able to contribute to the accomplishments of advanced construction in Japan and to the research and development of construction activities in outer space, such as building a house on the moon…
Throughout its three-year mid-term business plan for 2022 (ending March), Komatsu is working toward creating a safer, more productive, smarter, and cleaner workplace by automating and automating procedures. Komatsu will implement accumulated technologies in products and processes as a result of the acquisition of digital twin technology for lunar construction equipment.
Due to the complexity of the objects on the moon's surface, Komatsu views digital twin technology as essential to accurately recreate field conditions and machines. In order to develop this technology, Komatsu will conduct a feasibility study to assess the possibility of introducing a high-precision digital twin technology required for lunar construction equipment. To verify the simulator's accuracy, Komatsu will create and operate a hydraulic excavator in cyberspace and compare its movements to those of real-world equipment. Komatsu also simulated lunar surface conditions in cyberspace and examined movements of excavators in a simulator to determine how problems with our lunar equipment can be corrected.
Source: ①www.mlit.go.jp ②Komatsu Construction