FridayParts has concluded the slogan-making contest after a two-month-long collecting and voting campaign.

Over 1,000 creators participated in our contest during the period and a few of them provided us valuable suggestions for this contest and ideas for next coming soon company events. We were grateful for all suggestions and we will certainly enhance our company events in the coming future.

Among a thousand submitted slogans, we picked six slogans and encourage our customers to vote for their favorite one within one month.

The top six slogans are as below:

1. FridayParts.com – For Monday Starts by Philip Gale

2. FridayParts.com – The right parts on time by Roy Gale

3. FridayParts.com – Today's parts for tomorrow's job by Michael Peet

4. FridayParts.com – The right parts, The Friday advice by Simon Barlow

5. FridayParts.com – The Right Part for Everyday by Randy Hendricks

6. Fridayparts.com – Fix it once, Fix it right by Abram Marrett

After around one month voting, Mr. Abram Marrett, who is the creator of the slogan 'FIX IT ONCE, FIX IT RIGHT', has been voted to be our slogan. The Voting result is shown in the below picture.

We appreciate Mr. Abram Marrett and other contest participants for their great work. Thank you very much for all of your participation.
Now we would like to announce the successful conclusion of the slogan-making contest event, with everyone feeling happy. If you didn't win the prize this time, stay tuned with FridayParts next company events. More pirze, gifts or giveaways events will be released soon!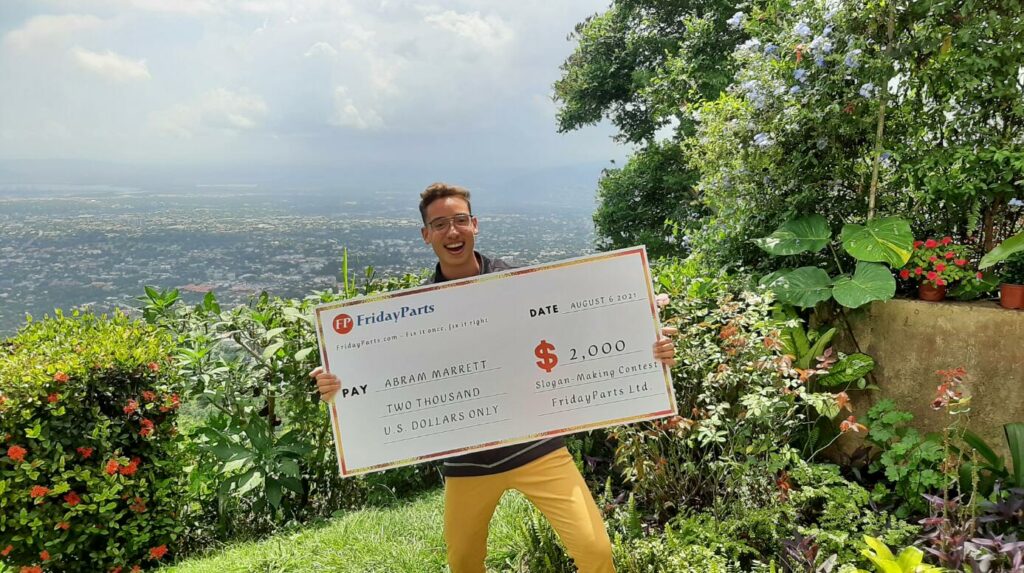 FridayParts 5th Anniversary Sale Event Has Been Released
To celebrate the 5th anniversary of our online store and thank customers for their trust in the past five years, the FridayParts excavator cab freshener giveaway event now is ongoing. All U.S. address customers who shop at fridayparts.com during the FridayParts Anniversary Promotion August 5, 2021, to October 5, 2021, and spend a cumulative amount of $100 or more in a single order will receive a piece of FridayParts 5th Anniversary Ocean Scent Air Freshener.
Please Note:
Offer Date is between August 5, 2021 and October 5, 2021

Valid for up to the first 2,000 qualifying customers.

Limit one per customer, per day.

While supply lasts.
How to get more details of this promotion?
Simply click the 5th anniversary banner at fridayparts.com, you'll be redirected to the promotion page.